Fremantle WA Accommodation options
Come and visit the port city of Fremantle WA where accommodation options are endless!
Fremantle WA accommodation options – book here:
Numero Siete de Bannister Fremantle is a one bedroom executive apartment on Bannister Street Fremantle. Click the link to book!
The Architect's Warehouse Apartment on Mouat is a unique one bedroom luxury apartment on Mouat Street Fremantle. Click the link to book!
The Suffolk Street Villa is a three bedroom family friendly villa on Suffolk Street Fremantle. Click the link to book!
Visit Fremantle WA! A must on your travel list.
The City of Fremantle was established in 1829 as a port for the Swan River Colony and was the main city in Western Australia for much of its early history.
Its unique and relaxed feel combined with fairly flat geography makes Fremantle a walkable City. When you walk around the town you will encounter an abundance of heritage architecture. You can get lost in music, arts and culture, festivals, retail stores and markets, cafés and restaurants; all contributing to the village style and multicultural atmosphere that is Fremantle. Watch this short mash up to see that this is Fremantle.

There are many accommodation styles from which to choose in Fremantle.
posh and budget hotels,
bed and breakfast set ups
self catering apartments and houses
serviced apartments
back packer accommodation
youth hostels
Fremantle is a beautiful coastal port city bounded by the Indian Ocean and the Swan River. Only 20 km to the Perth CBD and accessed by a direct train line or a straight run down the Stirling Highway, passing through the iconic Perth suburbs of Mosman Park, Cottesloe, Peppermint Grove, Claremont, Nedlands and Crawley.
A historic and lively atmosphere in Fremantle!
Arguably the oldest hotel in Fremantle is the Norfolk, an unusual limestone structure that dates back to before the 1893 gold rush. Originally known as the The Oddfellows Hotel , the Norfolk was constructed by 1877 for George Alfred Davies, who was a well known wine and spirit dealer. Born in 1846 to a family who had settled in Western Australia only five years after Captain Fremantle first claimed the area for Britain, Davies was also active in public life, serving in time as a local councillor and in 1895 as the Mayor of Fremantle. To this day, the Norfolk still welcomes accommodation guests through its door.
If you're looking for something other than what we can offer, let us know and we can investigate on your behalf.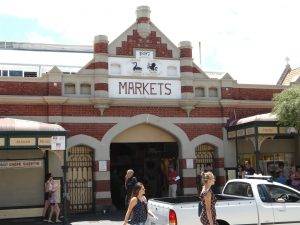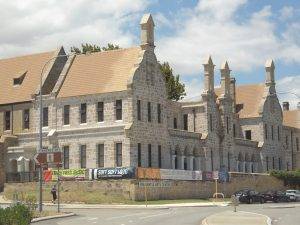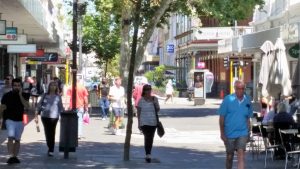 More About Fremantle
Find out more about Fremantle by following these links:
Wiki Travel Fremantle
Tripadvisor Attractions Fremantle
If you need last-minute accommodation, or you're having trouble finding accommodation in Fremantle, contact us for a prompt response. If we can't assist we will point you in the direction of someone who can