The Fremantle Biennale Festival is held every two years in November, the Nyoongar season of Kambarang. The mostly free program showcases artworks from Australia and the world, in a festival that reveals and celebrates the cultural, social and historical distinctiveness of the Fremantle (Walyalup) region.
Discover a festival of contemporary art
Fremantle is recognised nationally as a melting pot of creative endeavour. This Fremantle Biennale showcases artists' works that respond to the built, natural and historic environment of Fremantle.
Audiences are invited to re-discover the greater Walyalup (Fremantle) region through exhibitions of wonderful site-responsive contemporary art!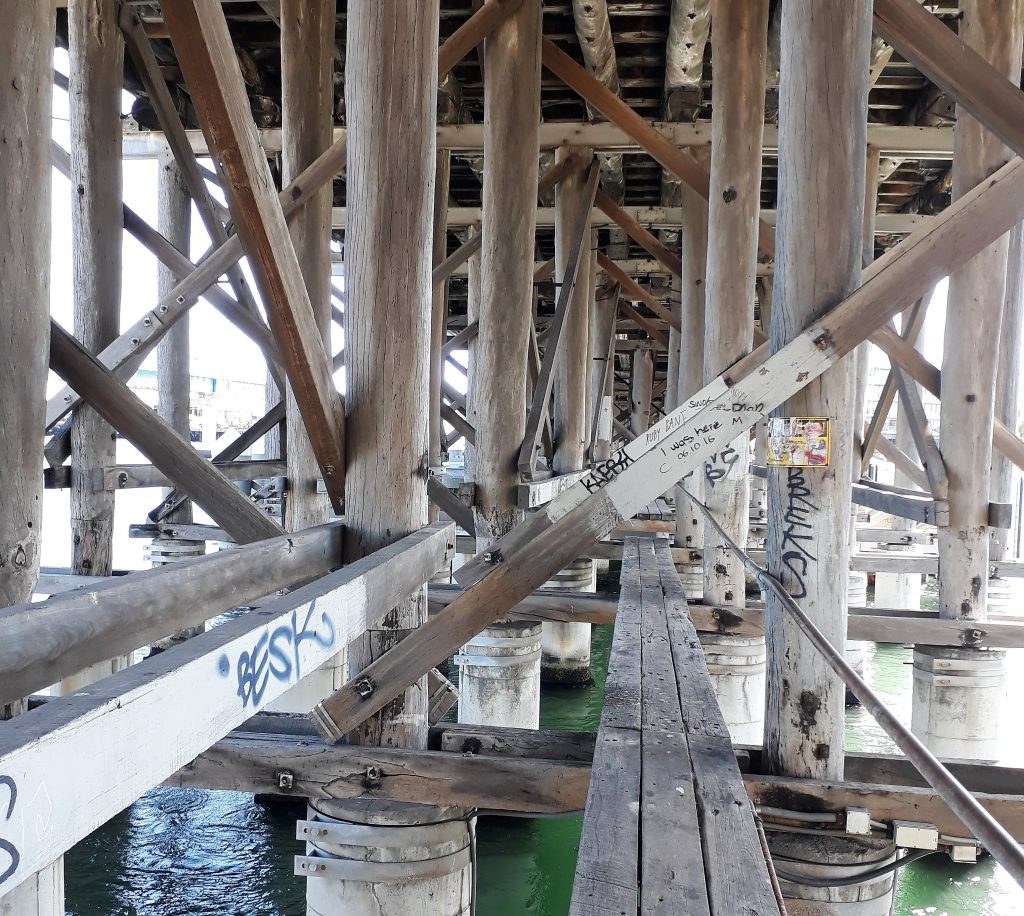 Exhibition sites hug the Swan River banks from the Attadale Reserve, West to Jetty 1367 to the North shore of the Derbarl Yerrigan (Swan River), all the way into Fremantle centre and down to CY O'Connor Beach. See the location map here. Installation locations include the Limestone Amphitheatre, North Worral Park and the Naval Store.
A sandstone tidal land bridge existed at the mouth of the Swan River over 100 years ago. This served as a natural crossing used by the Whadjuk people for safe passage, ritual and ceremonial practices. This was blasted away by Chief Engineer C Y O'Connor to make way for the expanding Swan River colony in 1892. The disruption of this harmonious balance and tidal rhythm between ocean, river and people has inspired the theme of CROSSING for the 2021 Fremantle Biennale.
The artistic director of the Biennale, CROSSING 21, Tom Mùller, 'hopes to create tangible opportunities for new ideas and meetings and for change to start to emerge.'
The Fremantle Biennale Festival ends November 21 with an Ultramarine closing party at the Maritime Museum.
Stay-cation Fremantle Biennale Festival style
Spend a few days, take in the sites and enjoy the Fremantle Biennale programme this November. Stay at Numero Siete de Bannister, an executive apartment in the heart of Fremantle. The apartment sleeps up to three guests and comes with on-site parking. Contact us for availability or more information