The Perth Royal Show is an annual agricultural show that has been held every year in Spring at the Claremont Show Grounds since 1834!
Now one hundred and eighty four years old, the Perth Royal Show is an eight day event that showcases all things agricultural including informational exhibits, agricultural competitions and display animals. A fairground, rides and showbags are sure to please the younger set while woodchopping and sheep dog trials are a traditional favourite!
There is an entry charge but there are half price days for kids and seniors. Covered in your entry fee are more than 101 free interesting, educational, interactive, exciting and entertaining things to do at the Perth Royal Show. You can buy tickets online to this event! Perth Royal Show dates this year are September 22 to 29 2018.
The unique characteristics of WA are on display in the Centenary Pavilion. You can experience the diversity of the state as you 'Walk through WA'. Find where some of the world's best truffles are grown, where Pink Lady apple comes from and where grains are grown, sheep shorn, cattle mustered and barramundi caught.
Perth Royal Show Accommodation
Siggy's Perth Accommodation can help with affordable Perth accommodation if you're staying a few days or more.
If you're staying just a few days, terms from three night stays are available at Numero Siete de Bannister in Fremantle,  our one bedroom executive apartment just 10km to Claremont and an easy train ride away.
Looking for good Perth Royal Show Accommodation?
Stays of seven nights or longer are available in South Perth at the Addison Street Townhouse which can sleep up to five guests and is just 13km to Claremont and the Perth Royal Show.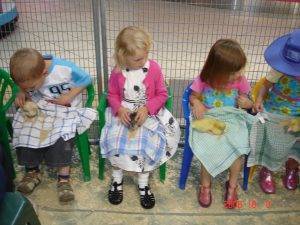 Or just 14km from Claremont, in Maylands, we can offer  a two bedroom self contained flat for terms of seven nights or more.
If you're working , exhibiting or just visiting the Perth Royal show, we're happy to help with last minute accommodation if you've been caught short.
The  weather is forecast to be fine so we hope you have a great time at the Perth Royal Show!
Accomodation Options for the Royal Show:
Numero Siete de Bannister