The global mindset is working towards greater sustainability, especially with climate change and global pandemics in full and stark view. Momentum is building to reduce waste with upcycling and recycling on the rise.
At Siggy's Perth Accommodation we're mindful of sustainability. We re-purpose second hand and pre-loved goods and give them new life in our refurbishments.
Our latest project toward greater sustainability is a refurbishment at the Salon at Sevenoaks. This three bedroom flat in Maylands has just received kitchen and bathroom makeovers. We think you'll agree, they are a great improvement on what was before. We used upcycled and recycled goods in almost 85% of this project!
Here are a couple of 'before' photos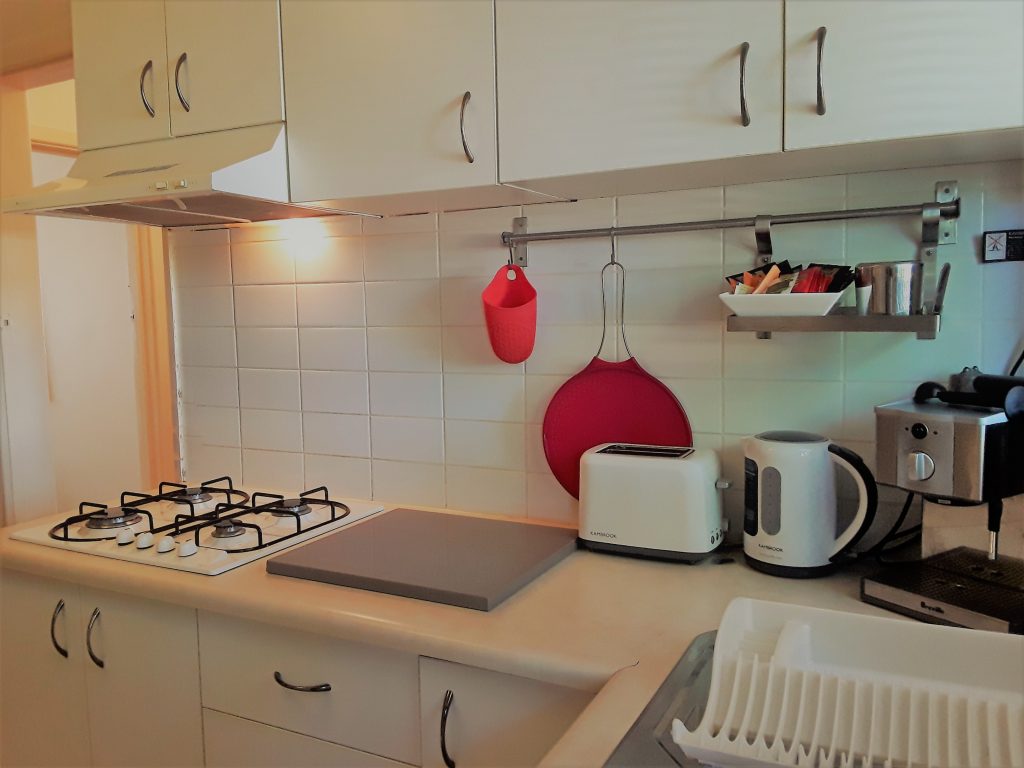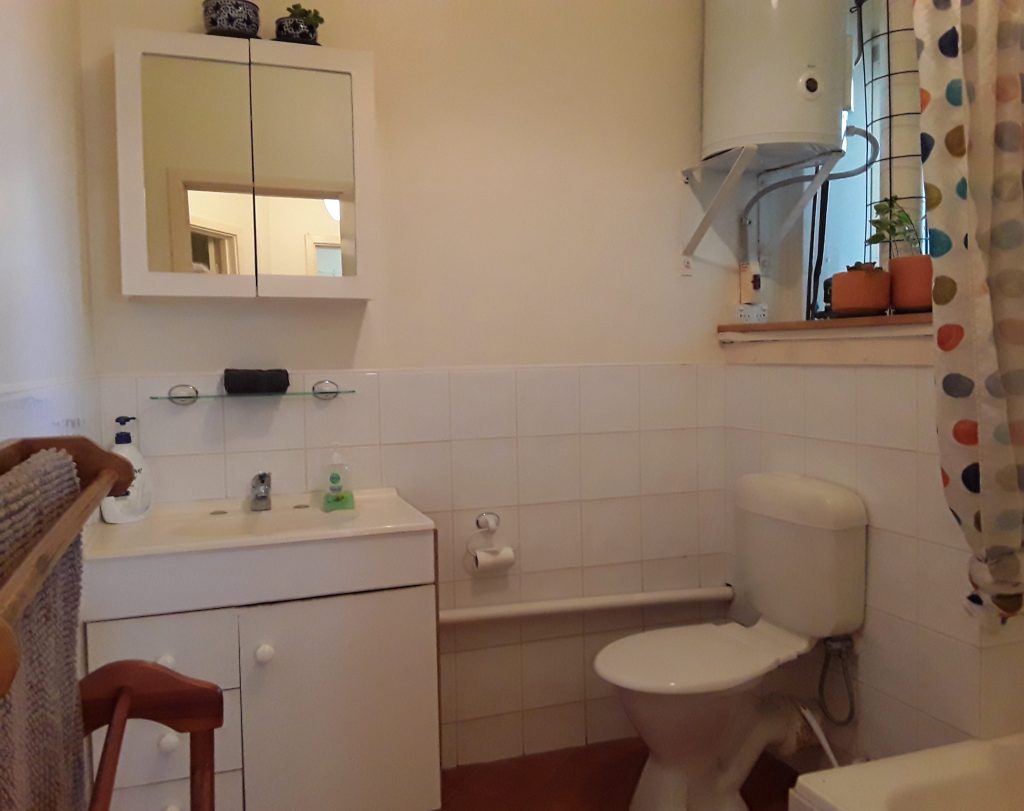 Great treasures found from swap marts and garage sales!
Swap marts and garage sales are our playgrounds and we are lucky to find some great treasures!
We picked up a preloved Blanco stove, rangehood and LG double drawer dishwasher from Facebook Marketplace and a good double sink from a local salvage yard.
Paperock benchtops came from house owners who were remodelling. We added a second hand art deco glass front door for extra light in the kitchen and it matches our refurbished 1940's kitchenette! We sanded back an old tall boy for extra kitchen storage and added a fold down bar top to create a dual purpose extra prep area and space to sit.
Our bathroom vanity had seen better days and was really falling apart so it had to go. We were able to save the drawer runners though and used them elsewhere in our renovation. Our very clever cabinet maker took the left over Paperock and built a new vanity unit! We popped a recycled square sink on the top and it looks mighty fine.
Our old kitchen cabinets and appliances went on to find a new life in a granny flat refit and were therefore saved from landfill! We repurposed the kitchen sink and tap too!
Book up to six months in advance!
There's still a little bit to do. 'Between guest' jobs like changing the grouting colour in the bathroom and adding cork floors to the kitchen and hallway still need to be done. By June we'll be right there! We're working towards greater sustainability in all the properties we manage!
The Salon at Sevenoaks is accepting bookings now and we look forward to welcoming you with owner direct rates!