To find out about Siggy's Perth Accommodation short term holiday lets Perth WA read on!
Founded in 2002 and rebranded in 2015, Siggy's Perth Accommodation is a family run business that offers  fully furnished and equipped accommodation in suburbs of Perth Western Australia.
It is rare in these times of computer automation to talk to a real person when booking vacation accommodation but when you contact Siggy's Perth Accommodation you will get a real person every time. We can answer most of your questions on the spot and there's no 'press one for an operator' when you use our services. If you have to leave a message, we return calls promptly.
You can now book directly through Siggy's Perth Accommodation.
Go to the properties tab, click on the property and voila! A booking calendar appears to the right of the description.
Ours is a two step booking process.
Complete the form to reserve your dates and press send
We'll approve your reservation and give you 24 hours to settle the deposit.
We accept master and visa card, direct bank deposit and paypal.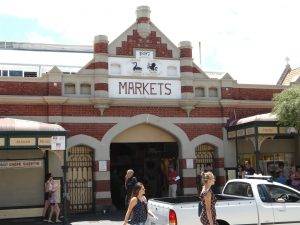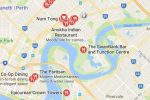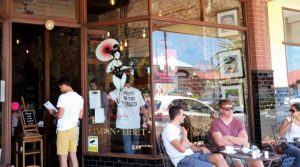 Being a small business, with low overheads, we are able to offer very competitive, owner direct rates on our rental accommodation.
Our spaces are home-like but not cluttered. Some of our guests call our style a bit bohemian and all of our guests are welcomed and made to feel at home.
Past guests have included entertainers, sports people, those relocating to Perth, visiting professionals, working holidayers, renovators needing temporary digs and contract workers.
More about Siggy's Perth Accommodation short term lets Perth WA
While we do not have a reception area, with on-site locked boxes or keyless entry at all of our properties, we can offer self-check-in at any time of the day or night. If your arrival is during the day, you have the choice of being met upon arrival if this is what you would prefer.
We offer whole apartments and houses, not individual rooms, with one two, three or four bedrooms depending on the size of your group.
Subject to other bookings, up to ten people can be accommodated over three flats next door to each other in the Sevenoaks complex in Maylands. Smaller groups of two to eight guests can be easily accommodated last minute.
The owners Sigrid  and Chris Semmens are conscious of how the properties are presented and are excellent listeners, making sure that all the t's are crossed and the i's dotted before you arrive. Find out yourself about Siggy's Perth Accommodation short term holiday lets Perth WA when you book your next holiday with us!
We look forward to welcoming you …we love it here in Perth WA! So will you 🙂